Eli I.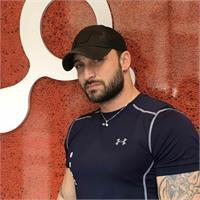 Eli served in the United States Armed Forces and served as a Special Operations soldier under Air force command. Having served as a former Para Trooper and Elite Combat Force team member, he engaged in physical activity of all levels. After finishing his enlistment, Eli began college in Massachusetts where he attained his degree in Exercise Science in 2004. In 2009 he had the honor of finishing his Masters degree in Science with a Master level study in homeland security. Eli recently authored four well received exercise Manuals in Kettle bells, Suspension and Battle rope methods for the ISCA, TSI and Golds Gym as well as began his dissertation for his PhD. In addition, Eli is currently working on a fifth book.
As a leader in the fitness industry, Eli has had the opportunity to work with elite athletes and actors. He is a conference presenter for ECA and WSSC , where in fact he was named the top up and coming presenter in the nation by ECA in 2014. He is also a Master instructor for ISCA (Thomas Enterprises) where he has authored 3 of his companies training manuals. Lastly, Eli was featured on Good Day NY, Fox morning news, Good Morning America and Doctor OZ. He is also the individual who created the Thor workout for the movie Thor as well as the individual to work on Hugh Jackman for the second wolverine movie.
Eli I. is currently not instructing any classes.